What are peels?
Peels have been around for thousands of years.
It used to improve skin quality, thickening of the dermis while peeling off superficial imperfections.
In addition to helping refine the top layer of the skin many peels also feed & nurture the underlaying cells. These cells are then rebuild quicker due to nutrient & mineral content of peel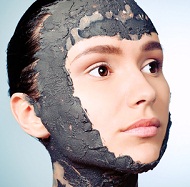 Concerns
: Fine lines, such as crow's feet, poor skin texture, large pores, redness and pigmentation, dull skin, poor lustre/ colour
Solution: Therapeutic facials and face peels are professional, medical-strength skin treatments designed to encourage skin renewal and support everyday skin care maintenance.
Time: 45-60 per facial or peel. Regular 1-2p year maintenance recommended after the initial course of 3-6 sessions *
Recovery: 0 days
What types of peels are available?
Pumpkin peels assist to renew the skin and at the same time moisturise and infuse minerals and other positive substances into the skin. They help regulate sebum production and breakouts, dull skin appearance, uneven skin tone/ texture and dryness on skin.
Glycolic peel strips dead skins cells from the surface of the skin revealing softer fresher healthier looking skin underneath. Aids oily, congested skin.
Benefit Plus peel is a combination of vitamin C, vitamin A, potent pomegranate antioxidants, proteins and lactic acid. This peel lightly exfoliates the skin while infusing an extremely high concentrate of antioxidants, vitamins and proteins into the skin. Helps dull and dehydrated skin, sun damaged, aging skins. Evens out, refines skin.
Timeless peel is a strong 20% retinol based peel. It offers many benefits such as renewing the skin, breaking up pigmentation, thinning out sebum, reducing pimples and stimulating collagen and elastin production.