The fact is that cosmetic procedures are becoming a common place with 41% of the Australian population over the age of 18 saying they would have one.
Anti-wrinkle injections is the most common cosmetic procedure performed since 2011.

It's popular for its ease of application,
its relatively long term results and of course the results

Anti-wrinkle injections doesn't work on all types of wrinkles, so discussing with doctor is a must before you go ahead
COSMETIC USES for Anti-wrinkle injections
Anti-wrinkle injections is most often used cosmetically to reduce the look of expression lines like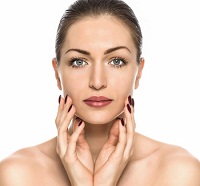 forehead lines
crows' feet
frown lines
Cosmetic injections smoothes out these expression lines, creating a more youthful appearance that will appear within a week after the first injection and last for up to four months.
Anti-wrinkle injections work best to ease the signs of aging caused by expression lines. It will not affect wrinkles caused by sun damage, smoking, or sagging skin related to gravity or weight loss.
MIGRAINES
Anti-wrinkle injections have recently been approved by the Food and Drug Administration to treat chronic migraines.
Delivering injections around the migraine sufferer's head and neck region, reducing the number of migraines by half the usual number per month.
SWEATING
Hyperhidrosis (excessive sweating) has been successfully treated with Anti-wrinkle injections as well. Rather than being caused by muscle spasms, hyperhidrosis is caused by overactive nerves over stimulating the sweat glands, often in the armpits or palms of the hands.
NERVOUS SYSTEM
Cosmetic injections is also used to treat eyelid spasms, which can be both cosmetically distressing as well as create a situation in which vision is constantly disrupted due to the frequent blinking. Injection can reduce the spasms, improving the patients vision.
Muscle spasms such as Cervical dystonia can cause a person's neck to spasm uncontrollably, leading to chronically awkward and uncomfortable positioning of the neck and head. Injected directly into the neck muscles can ease the painful spasms for up to three months.
Anti-wrinkle injections can also relieve crossed eyes, another condition caused by excessively tight muscles.
PRECAUTIONS
Protein based injections when used as directed is generally considered to be very safe.
The most common side effect is temporary bruising at the point of application.
Other side effects of protein based injections can include dry mouth, discomfort at the injection site, headache.
Any abnormal symptoms re-quires immediate medical attention